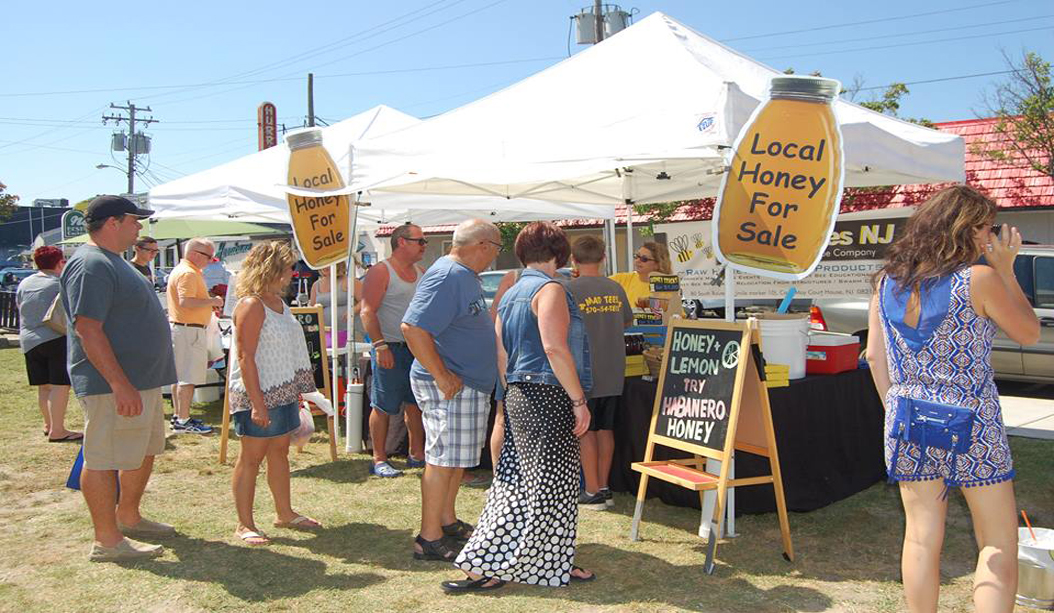 Downtown Wildwood Farmer's Market Season Kick-off – POSTPONED
This event has been postponed until Sunday, May 24!
The Downtown Wildwood Farmer's Market will take place every Saturday from 8 a.m. – 12:30 p.m., starting on Memorial Day weekend rain or shine. The market is located at Byrne Plaza, Oak and Pacific Avenues, Wildwood featuring farm fresh fruits, vegetables, flowers, plants, homemade baked goods, honey, wine, guacamole, herbs, nuts, organic tea, jams, jellies, jewelry, soaps, handmade non-food items and more! There will be a live broadcast from 98.7 The Coast every week. FREE parking is available. Be sure to check out all the great shops and restaurants while you're Downtown! For more information, call 609.523.1602 or visit DOOWW.com.
Add To My Trip