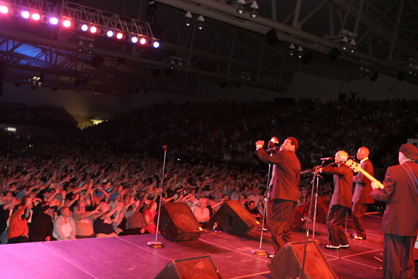 Fabulous '50s & Beyond Weekend-Cancelled
This event has been cancelled for 2020.
We sincerely apologize to all of our GWCOC Members & Fabulous '50s & Beyond ticket holders. We want to express our deepest THANKS for your continued support of our organization and fundraising events. As always, we will work closely with the City of Wildwood and the Wildwoods Convention Center to make our 2021 event better than ever! The lineup for the weekend's event will remain the same; Friday Night Dance Party will feature The Cameos; at the Saturday Night concert, (October 16, 2021) you'll enjoy the music from 1950s with Little Anthony & The Imperials, 1960s Herman's Hermits starring Peter Noone, 1970s The Spinners and The Mahoney Brothers performing as Buddy Holly, Roy Orbison and Jerry Lee Lewis.
For more information call 609.729.4000 or visit Wildwoods.com.  
Add To My Trip