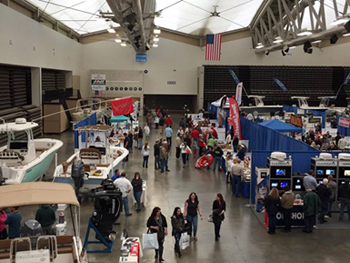 Fishing & Boating Expo – CANCELLED!
THIS EVENT HAS BEEN CANCELLED.
We've expanded to over 48,000 square feet of exhibit space, which means more boats, more tackle, more boating items, more of the things you want for the upcoming Fishing, Boating and Summer Season. Why travel 150 miles, when you can get the same deals from the same vendors in your own backyard? Get up close and personal with experts and get to know your retailers on a one on one basis. Saturday: 9 a.m.-6 p.m.; Sunday: 9 a.m.-2 p.m. Admission is just $5; kids under 12 are free. Those under the age of 18 must be accompanied by a parent or legal guardian. The Wildwoods Convention Center is a fully handicapped accessible building. For more information call 609.377.1617 or visit FishingExpoWildwood.com.
Add To My Trip