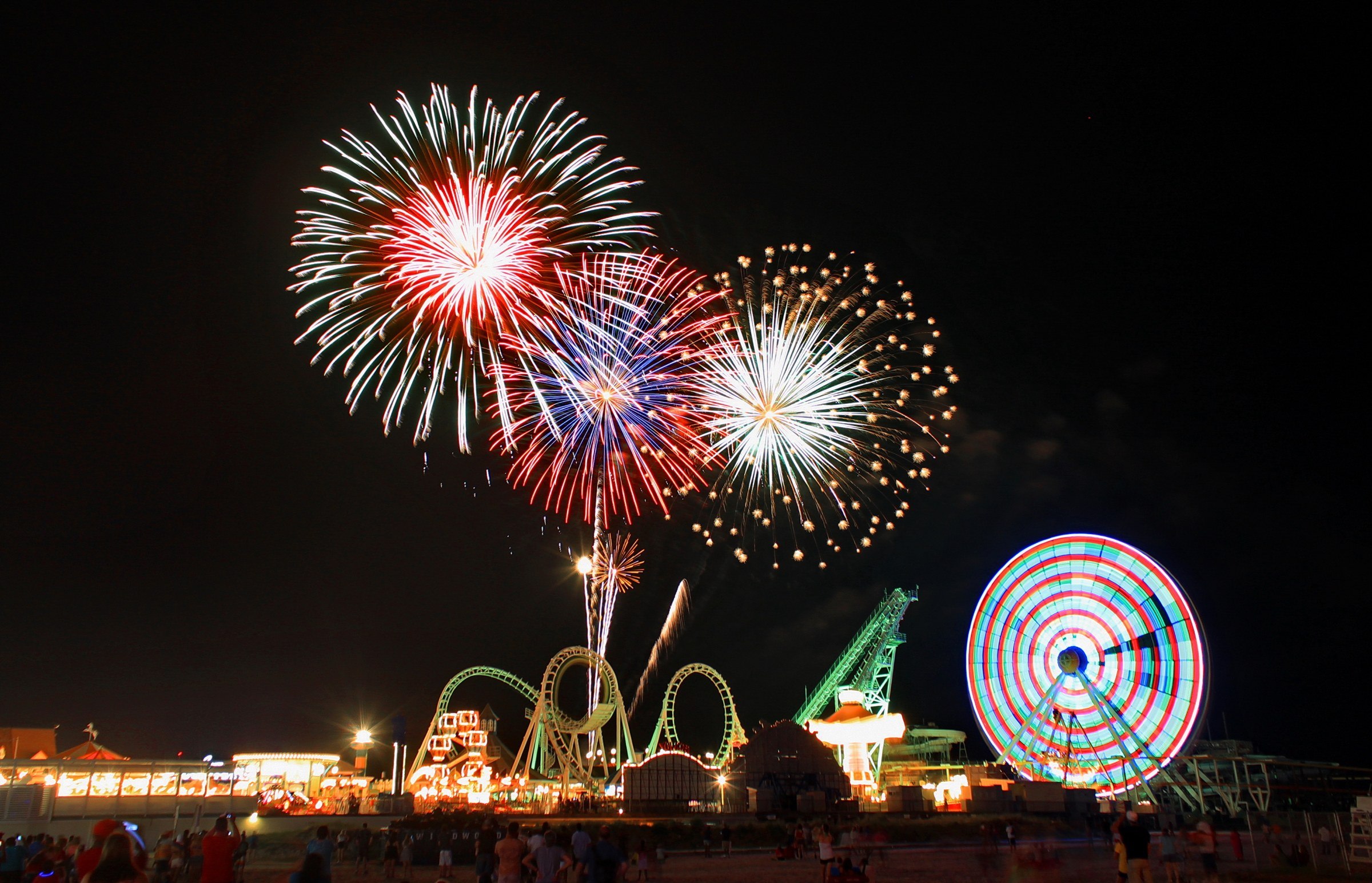 Friday Night Fireworks – Rescheduled
*Friday night fireworks at 10:00 p.m.! (Rescheduled from Friday, August 25).
Have a blast on the Wildwoods Boardwalk and enjoy an awesome fireworks show every Friday night at 10 p.m.! The fireworks are launched from the beach at Pine Avenue and are synchronized to music that plays over the Wildwoods Boardwalk Sound System! Head up to the Boardwalk early for dinner and drinks, shopping, and all those awesome rides on the 3 amusement piers! There's no place like the Wildwoods Boardwalk! Stay in the know about everything happening on the Wildwoods Boardwalk by following us online at DOOWW.COM and on Facebook at Wildwood By The Sea!