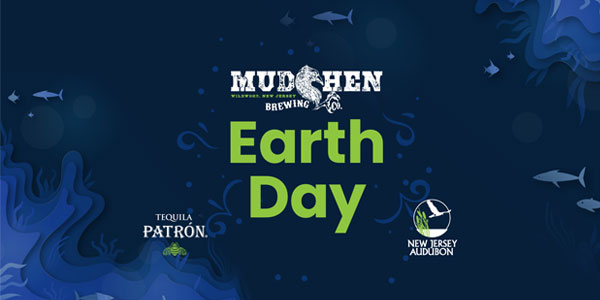 MudHen Brewing Co.'s Earth Day Fair
Celebrate our community, our beach, and our HOME! MudHen Brewing Co. is hosting our Earth Day Fair featuring local vendors who support the reduce, reuse, and recycle initiative. Also joining us will be Tequila Patron showcasing terrarium building and sharing information about their sustainability initiative. Nature Center of Cape May will be providing a live touch tank! Face Painting by Donna Cox will be here to transform you into your favorite animal or an earthly green goddess! For more information click here!
Are you an earth conscious local vendor, organization, or business? Email us at [email protected] for vendor info!