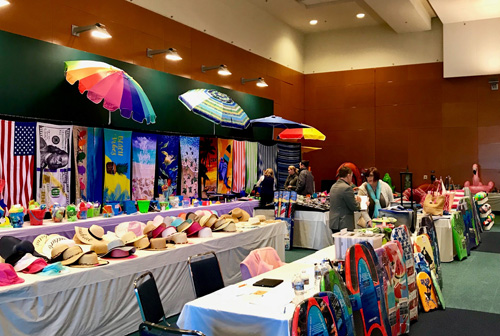 Wholesale Gift Show – CANCELLED
THIS EVENT HAS BEEN CANCELLED.
Wholesale only tradeshow featuring souvenirs, beach equipment, suncare, gifts, jewelry, toys and more at the Wildwoods Convention Center. Free admission; entrance fee for participants. MON & TUES: 9:30 a.m. – 5:30 p.m. WED: 9:30 a.m. – 3:30 p.m. For more information call 609.266.3035 or visit SunAndFunCo.com.
Add To My Trip