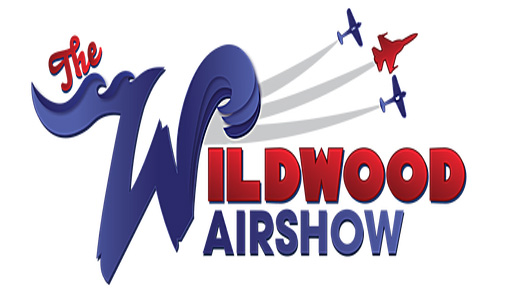 Wildwood Airshow – CANCELLED
THIS EVENT HAS BEEN CANCELLED.
There is something new brewing in the skies over North Wildwood's Seaport Pier….the inaugural Wildwood Airshow! The awe-inspiring aerobatics, precision movements of military demos, and historic military aircraft will dazzle local patriots and fun-loving family vacationers alike. The Wildwood Airshow will feature a myriad of aviators from around the world including the U.S. Air Force F-16 Fighting Falcon Demo, Scott Francis Airshows – MXS High Performance Aircraft, United States Operations Command Parachute team "the Para-Commandos", Bill Stein Edge 540 Airshow, and many more (performers are subject to change.) A practice day will be held on Friday and aircraft performances will take place on Saturday and Sunday from noon until 4 p.m. Admission is FREE – be sure to bring an umbrella and beach chair! (Upgraded seating options are available for purchase.) Even though the show center will be located at 2201 Boardwalk, performances will be visible from anywhere on the Wildwoods' spacious beaches! For more information visit WildwoodAirShow.com.
Add To My Trip