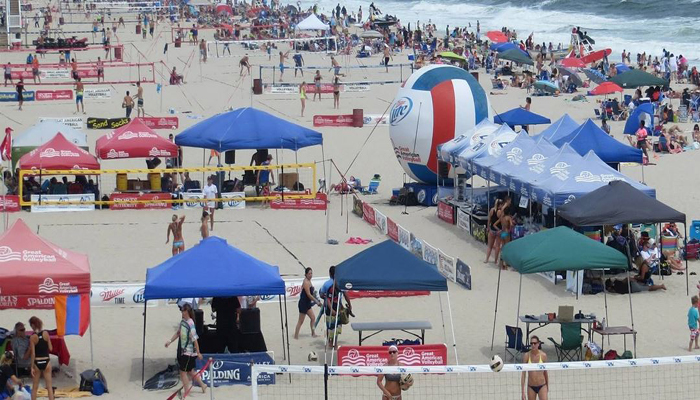 Wildwood Spring Swing Great American Volleyball Tournament -POSTPONED
This event has been postponed to August 29-30th!
Great American Volleyball produces beach volleyball Leagues, Clinics, and Tournaments on the beautiful beaches of New Jersey! Regardless of your age, gender or skill level, we have you covered!  Welcome to the Wildwoods beach from Schellenger Avenue to Cedar Avenue for some great competition! Open to teams of 2 players as well as teams of 6 who will compete in various divisions based on age/skill level.  Top level players (Open division) play for prize money, while lower divisions play for merchandise prizes.  In addition, Sunday's junior tournament winners will earn a bid into AVP America Nationals. Levels include: Saturday: Men's/Women's Open, AA, A, B (adults) Sunday: Coed AA, A, BB, B (adults)/Boys/Girls 18U, 16U, 14U, 12U (juniors) Play begins on both days at 9 a.m. and ends around 6 p.m.  Teams compete in pool play and top teams move into single elimination playoffs. Top finishers earn prizes. For more information, call 732.778.9684 or visit GreatAmericanVolleyball.com.
Add To My Trip