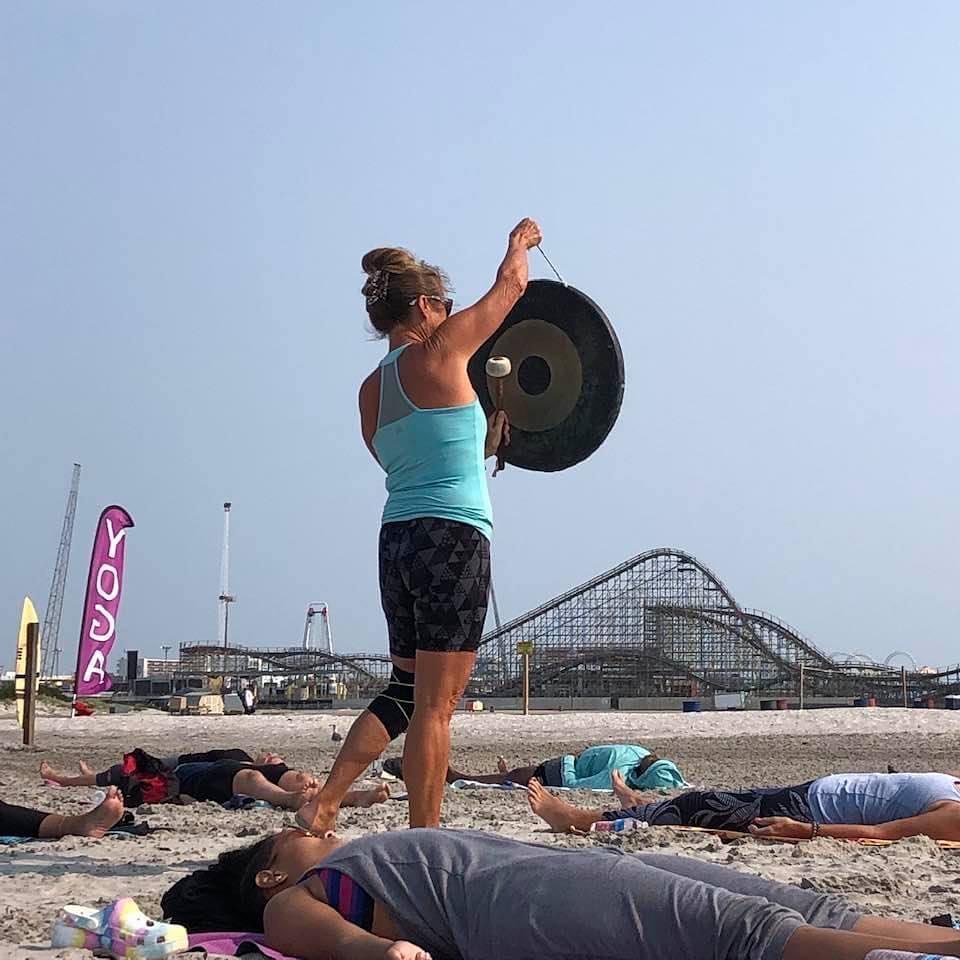 Yin Yoga & Sound Immersion
On the Wildwood Burk Avenue Beach! Accessible by the boardwalk extension alongside the Wildwoods Convention Center. Look for the purple yoga flag!
Enjoy an easy evening of yin yoga and vibrational healing as the day winds down. We begin in longer held stretches to go beyond the muscles and target our connective tissue. This creates greater flexibility as we go deeper into the stretch. Yin yoga is a wonderful compliment to any active form of exercise and can be practiced daily. The stretches will lead into a final relaxation pose. To aid your relaxation and allow you to fully unwind, I offer a guided meditation that extends into a longer rest accompanied by gongs, crystal bowls, Tibetan singing bowls and bells as well as the gentle sounds of the ocean. I will share Reiki with each of you, as well, to enhance your healing.
Class is approximately 75 minutes. Bring a beach towel and a blanket or a cover up for the relaxation part at the end. Bring water and anything else that will allow you to relax! $10 a person of two for $16. Tuesday class times: June 7 – August 9 @ 7:30 p.m., August 16 – 30 @ 7:00 p.m., September 6 & 13 @ 6:30 p.m. For more information 609.636.7184 or wildwoodyogaonthebeach.com