Wildwood's tourism officials along with the three municipalities, business leaders and residents are never satisfied with the tremendous progress we've made here in the Wildwoods. We are always working on ways to improve our destination for both visitors and residents alike. We are looking forward to great things to come.
Our strategic plan for the future includes many initiatives including new parks and recreational facilities throughout the island, Oak Avenue extension connecting the Boardwalk to Downtown Wildwood, upgrading and resurfacing the world-famous Wildwoods' Boardwalk, refurbishing Boardwalk storefronts, the Pacific Avenue Redevelopment Project, the North Wildwood Gateway Design and more.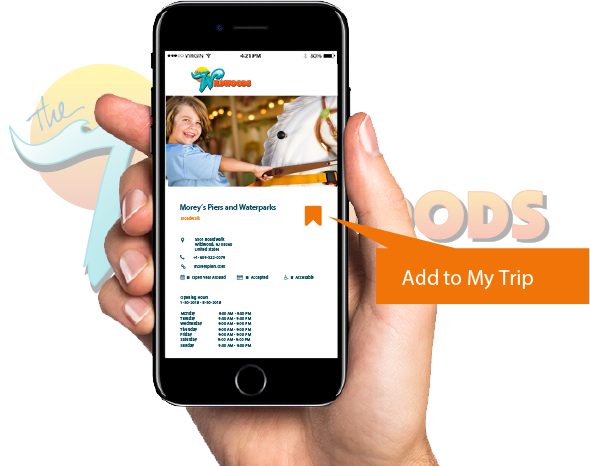 The Wildwoods Trip Builder
YOUR GUIDE TO PLANNING YOUR VACATION
Use our interactive tool to select your favorite events and attractions and save them to your itinerary at the push of a button. You can plan your vacation from your computer or phone so you can make the most of your trip. Select your trip duration and start flagging things you'd like to do.
Any of the items in our Plan a Vacation section can be added to the My Trip section of our site. When you are finished you can save your trip, print it out or share it with your friends and family. Click on the My Trip page at any time to view your trip or head to the Plan A Vacation section to start selecting events and activities for your upcoming Wildwoods vacation.