FOR YOUR WILDWOODS VACATION
The Wildwoods 5-mile island is the southern-most barrier island in New Jersey benefiting from a milder climate and warmer ocean temperatures. Its large white sand beaches, often referred to as sugar sand because of how fine it is, are spacious and completely free to enjoy.
Overlooking it all…the world-famous Wildwoods Boardwalk. 38 blocks packed end to end with stores, shops, water parks, eateries, live entertainment and amusement piers with over 100 rides and attractions. The sights, the sounds and the smells of the Wildwoods Boardwalk are pure sensory overload.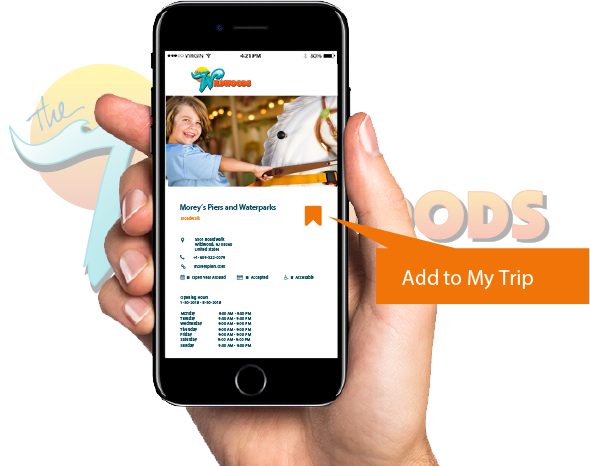 The Wildwoods Trip Builder
YOUR GUIDE TO PLANNING YOUR VACATION
Use our interactive tool to select your favorite events and attractions and save them to your itinerary at the push of a button. You can plan your vacation from your computer or phone so you can make the most of your trip. Select your trip duration and start flagging things you'd like to do.
Any of the items in our Plan a Vacation section can be added to the My Trip section of our site. When you are finished you can save your trip, print it out or share it with your friends and family. Click on the My Trip page at any time to view your trip or head to the Plan A Vacation section to start selecting events and activities for your upcoming Wildwoods vacation.