The Wildwoods Convention Center is a modern, multipurpose facility equipped with exhibit, ballroom, meeting and pre-function space.
Located on the world famous Wildwoods Boardwalk directly overlooking the beach and ocean, this unique, state-of-the-art, 260,000-square-foot facility offers one of the most spacious, flexible, innovative and inviting venues available for conventions, trade shows, meetings, concerts and exhibits. Located within a day's drive of one-third of America's population, it can accommodate groups as small as 100 or as large as 10,000.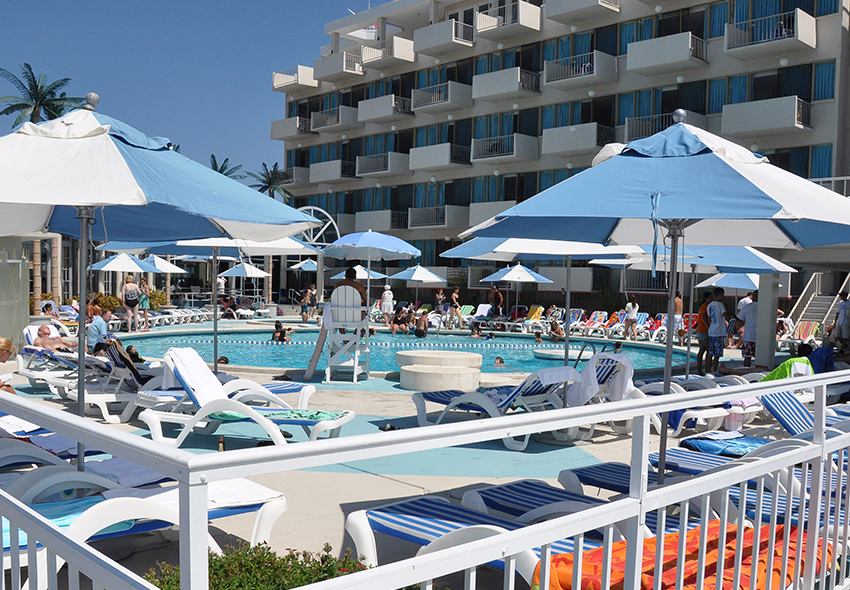 Convention Accommodations
Where to Stay In The Wildwoods
The Wildwoods Convention Center operates a Housing Bureau with highly trained, in-house staff to work with you to effectively and efficiently reserve rooms for your attendees.
We provide a range of services, audits and reports that provide for all of your housing needs. The Convention Center Housing Department uses MeetingMax software to offer online reservation services to groups utilizing the facility.
So Much To Do In The Wildwoods
Visit The Wildwoods Tourism Website
What's Going On In The Wildwoods
Catch all the fun and exciting events happening in the Wildwoods every day. From classic cars to rock stars we offer something for visitors of all ages and tastes. What's more, most of our events are entirely free!