THE WILDWOODS HAVE BIKE-A-BILITY
Bike riding is a favorite past time at the Jersey Shore, and no town seems to do biking better than the Wildwoods. The Wildwoods have recently coined the word 'Bikeability' to capture all of the amazing opportunities for biking. They offer a FREE bike route that runs nearly the entire length of the five-mile island, beginning at Rambler Road in Wildwood Crest. The 12-mile round-trip bike path stretches from the Wildwood Crest Dunes Bike Path, up onto the Wildwoods Boardwalk to North Wildwood's Mulberry Bike Path to the North Wildwood Sea Wall, allowing Wildwood vacationers the option of a leisurely, or athletic, bike ride throughout the Wildwoods.
A special "bikes only" lane is also dedicated throughout the length of North Wildwood, from 1st to 26th avenues along Surf Avenue and on the North Wildwood Sea Wall. This lane allows you to bike freely without traffic or other runners or pedestrians, making it a good option for a route to bike with the whole family. Biking is also permitted along the 2.5­-mile stretch of the Wildwoods Boardwalk until noon. If you had to leave your bicycles behind to make room for more beach chairs, don't worry! Bikes and associated equipment can be rented at reasonable rates from many bike shops throughout the Wildwoods! Most bike rental shops open at 6 a.m.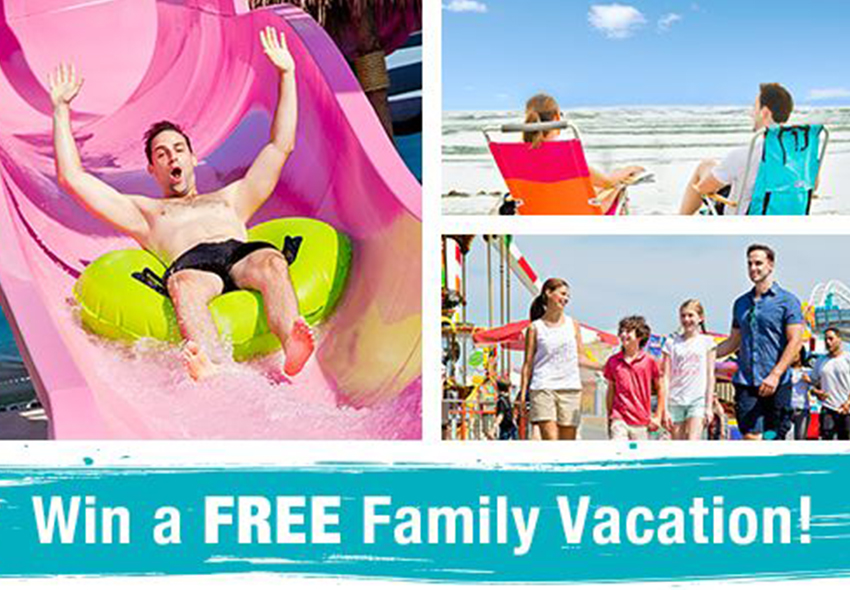 You deserve a vacation and The Wildwoods are here to help. We give away two family vacations every year and all you need to do is sign up to enter.  No purchase is necessary to participate.
Winner will be notified by email and certified mail on Prizes must be claimed via email or phone within 30 days of contest drawing or winner will forfeit prize. Click the button below to view contest information.