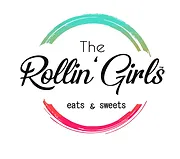 The Rollin' Girls – 4114 Boardwalk
Wildwood
THE ROLLIN` GIRLS has become a must-visit Desserts and Smoothie Shop in Wildwood, NJ.
Known for our professional service and high-quality products, we aim to be your only stop when it comes to food.
We serve food for every moment of your day and each member of your family. 
Breakfast Snacks, Fresh Brewed Coffee, Bubble Tea, most innovative Desserts, Real Fruit Smoothies, Protein Shakes, Acai Bowls and home made Ice Cream are just a few of the things we know how to make, and we make them right!
4114 Boardwalk
Wildwood, NJ 08260
305-748-3731
https://www.therollingirls.info/
Breakfast
Coffee Shop
Dessert
Smoothie Bar
Under $10
Credit Cards Accepted
Take-Out Available