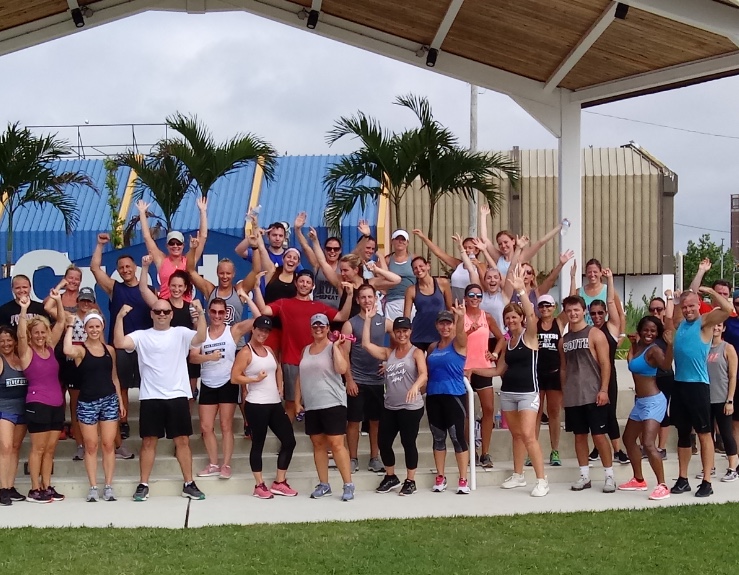 Downtown Wildwood Fitness in the Plaza – Bootcamp
Don't take a vacation from fitness! Workout with Dion at Boot Camp Circuit Training in Byrne Plaza on Mondays, Wednesdays & Fridays this summer from 8:30-9:30 a.m. Dion Keeps it interesting with games like fitness monopoly, resistance band Monday & other fun & challenging themes! Classes are $10, cash or Venmo is accepted. All fitness levels welcomed!
Parking is always FREE for Byrne Plaza Events in the Parking lots behind the shops; on the east side of Pacific Avenue, between Oak & Schellenger Avenues, and on the west side of Pacific, between Oak and Wildwood Avenues. Get fit & have fun this summer at Byrne Plaza! Stay in the know about everything happening in downtown Wildwood by following DooWW.com and on Facebook at Wildwood By The Sea!
Dion will hold special bootcamp classes at 8:30 a.m. on Friday and Monday of Memorial Day Weekend and Labor Day Weekend. Get Fit & have fun this summer at Byrne Plaza!