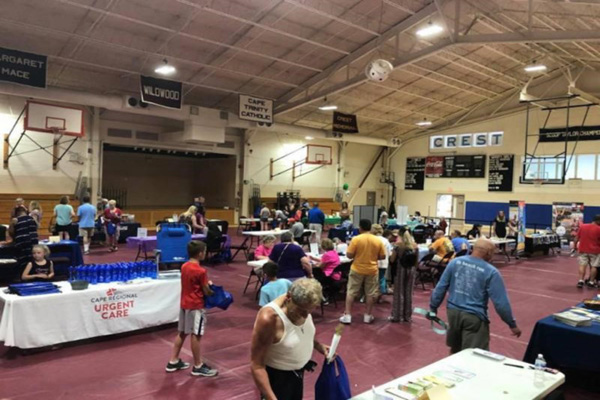 Wildwood Crest Health & Wellness Expo-Postponed
This event has been canceled for June 17 and will be rescheduled for a date TBD in October.
This 5th annual event will be held at the Wildwood Crest Pier Recreation Center at Heather Road and Ocean Avenue from 10 a.m. until 1 p.m. featuring health screenings, health and fitness related vendors, fitness demonstrations and more. This is a FREE event – no pre-registration necessary! For more information call 609.523.0202 or visit WildwoodCrest.org.