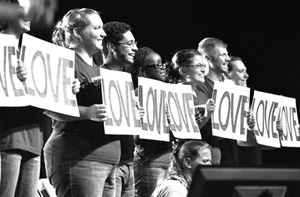 'Ignite' Youth Conference – RESCHEDULED
This event has been rescheduled to January 29-31, 2021.
Regardless of denomination, culture, or locale, thousands of young people from across the region will join for one weekend at the Wildwoods Convention Center to create a space where God illuminates and inspires hearts and minds. Starts at 8 a.m. daily. Be a culture-shaper, a world-changer, and a history-maker by joining this movement born out of a desire to find faith in God and a place in the world to live it out. Find out more at IgniteNJ.org.
Add To My Trip