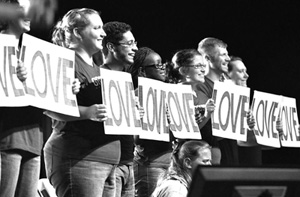 'Ignite' Youth Conference – Cancelled
This event has been cancelled for 2021.
Regardless of denomination, culture, or locale, thousands of young people from across the region will join for one weekend at the Wildwoods Convention Center to create a space where God illuminates and inspires hearts and minds. Starts at 8 a.m. daily. Be a culture-shaper, a world-changer, and a history-maker by joining this movement born out of a desire to find faith in God and a place in the world to live it out. Find out more at IgniteNJ.org.
Add To My Trip