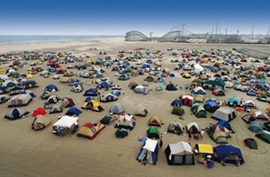 Morey's Piers Fall Beach Jam – Cancelled
This event has been cancelled for 2020.
The ultimate camping experience! Boy Scouts and Girl Scouts from around the country camp on the beach in Wildwood between Schellenger Avenue and Spencer Avenue. Entrance fee for participants. For more information call 609.522.3900 or visit MoreysPiers.com.
Add To My Trip