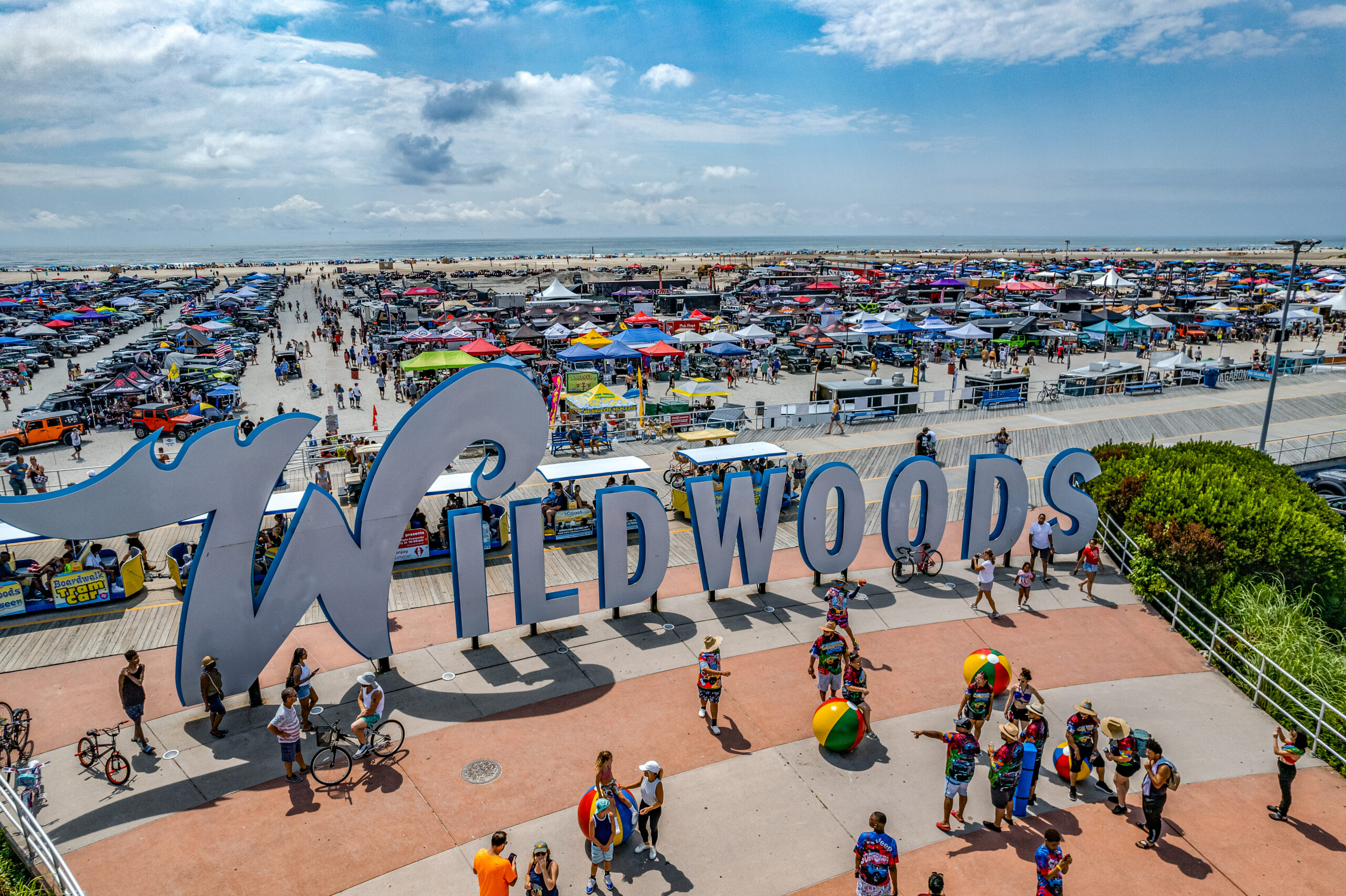 New Jersey Jeep Beach Invasion
The New Jersey Invasion is an annual all JEEP event held on the beach in Wildwood, New Jersey.  Yes, you read that correctly, it's on the beach at Rio Grande Avenue (behind the Wildwoods sign)! The entire event is in the sand, just a couple hundred feet from the iconic 2-mile long Wildwood boardwalk, with over 300 rides and attractions. The New Jersey Invasion offers three days of Jeep activities, access to the industry's top vendors, and an opportunity to play on our exclusive beach obstacle course powered by Rausch Creek Off-road Park. Oh, and don't forget our huge raffle!  It is definitely a one of a kind event that you don't want to miss out on and it's FREE to spectate. Fri. & Sat.: 9 a.m. – 5 p.m., Sun: 9 a.m. – 1 p.m.
In addition to Jeep activities on the beach during the day, the fun continues throughout the entire weekend. Thursday night features a pre kick-off party at the Club at Diamond Beach. $10 per person donation at the door for Tread Lightly.  Enjoy a cash bar, cash food, live music and Jeep parking on the beach!
The Friday night kick-off party hosted by Jeepers Back the Blue, is also a fundraiser for the Back the Blue charity.  This will take place at the Naval Air Station Wildwood and is a $10 donation at the door. Saturday night from 6 p.m. – 10 p.m. is our big Community Night in Fox Park in Wildwood and it's open to everyone! It's our way of saying thanks to Wildwood for hosting Jeep Invasion.  There will be DJ Karaoke till the sun goes down, then Jurassic Park will be showing on the big screen.  2023 is the 30th anniversary of Jurassic Park, and there will be a few very rare Jurassic Park Jeeps in attendance and on display!  We will also have a bounce house for the kids, dinosaur themed of course, and a magician wandering the grounds entertaining children and adults alike. There will also be a small Jeep display around Fox Park.  FREE for anyone to attend!  Bring a chair or a blanket and come hang out and watch the show! For more information visit NJJeepInvasion.com