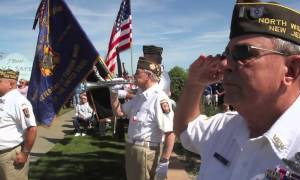 North Wildwood Memorial Day Ceremony – CANCELLED
This event has been cancelled.
A Memorial Day Ceremony will be held at the North Wildwood Veterans Monument, located at Spruce and New York Avenues in North Wildwood at 10 a.m., hosted by the VFW Post 5941. There will also be a service earlier that morning at 9:30 a.m. at the Hereford Inlet Lighthouse flagpole where the names of the VFW Post 5941 members who have deceased since last Memorial Day will be read and their service honored. For more information, call 609.729.5832.
Add To My Trip