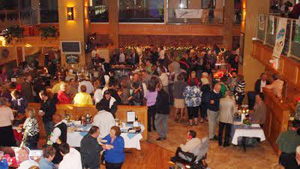 Wildwoods Restaurant Showcase – CANCELLED
THIS EVENT HAS BEEN CANCELLED.
Enjoy a sampling of mouth-watering dishes and decadent desserts from dozens of the Wildwoods' finest restaurants and specialty shops at the Bolero Resort, 3320 Atlantic Avenue, in Wildwood from 5:30 p.m. – 8:30 p.m. All proceeds benefit the Greater Wildwood Chamber of Commerce Foundation and scholarships for area high school students.  An auction of fantastic prizes will be held. Tickets are available at the Greater Wildwood Chamber of Commerce Office in advance or at the door the night of the event. $25 per person. For more information call 609.729.4000 or visit Wildwoods.com.
Add To My Trip