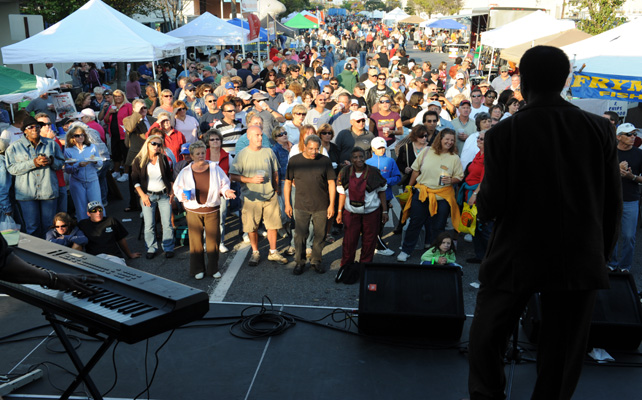 The Wildwoods Food & Music Festival-canceled
The Greater Wildwood Chamber of Commerce feels that it is our responsibility to help flatten the coronavirus curve and keep our residents, visitors, vendors, staff and volunteers safe. In order to do this, we have made the difficult decision to cancel The 2020 Wildwoods Food and Music Festival, which was scheduled for Saturday, October 10, 2020. While we are still as dedicated as ever to showcase the Wildwoods, celebrate the fall on our island and raise funds for the GWCOC Foundation, which provides financial scholarships to our local students, safety must come first.
Please accept our sincerest apologies for any inconvenience this may cause. We look forward to hosting this event in October 2021.
If you have any questions, feel free to contact the Greater Wildwood Chamber of Commerce Office at 609-729-4000 or take a look at our webpage, www.gwcoc.com, or follow our Facebook Pages Greater Wildwood Chamber, Wildwoods, NJ or Wildwoods Food and Music Festival. They will contain the most up to date information as we go through this process together. 
Thank you for your understanding during these difficult times. We'd like to thank each and every one of you for supporting GWCOC and the Wildwoods Food and Music Festival. Together, we have and will continue to work for the benefit of local businesses and the betterment of our beautiful island.
 609.729.4000 or visit Wildwoods.com.
Add To My Trip