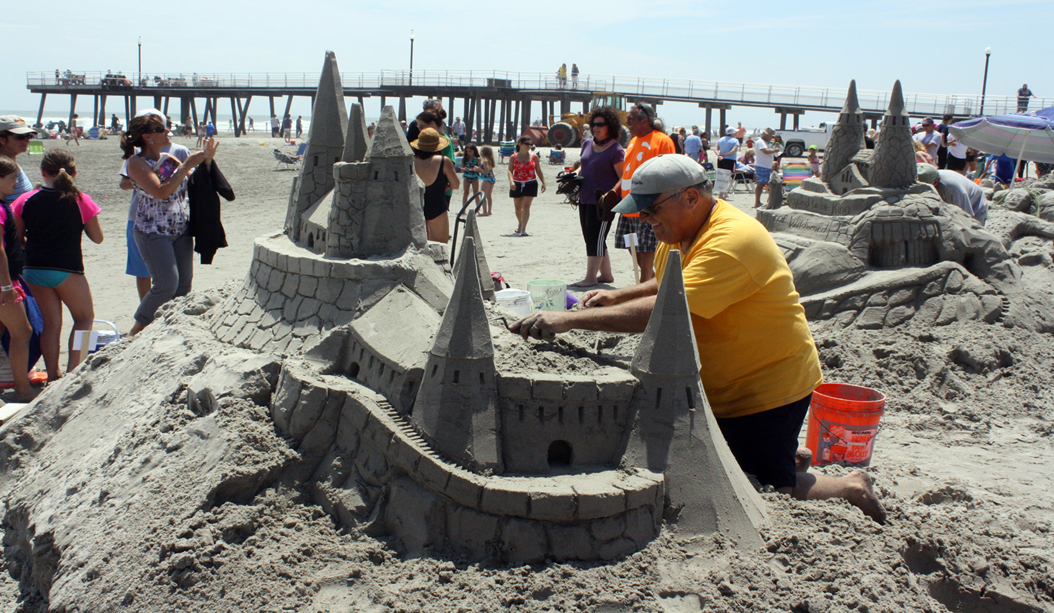 Wildwood Crest Sand Sculpting Festival-Postponed to Saturday
This event has been postponed to Saturday, July 11th due to heavy rain predictions.
Grab your buckets and shovels and head to the beach at Heather Road in Wildwood Crest from 9 a.m. until 2 p.m. and get ready to create works of art in the sand! This amateur and semi-pro sand sculpting contest is hosted by professional world-renowned sand sculptor Matt Long and "Can You Dig It!" Sand Tools. FREE to all participants and spectators. Sculptures will be judged on creativity, execution, composition and overall presentation, and prizes will be awarded to the top three winners in each division. Rain or shine! For more information, call 609.523.0202 or visit WildwoodCrest.org.
Add To My Trip